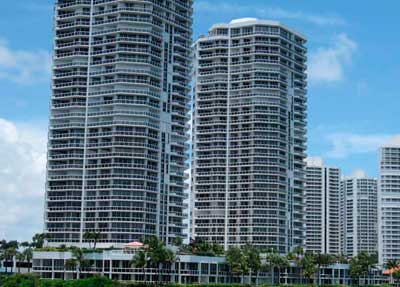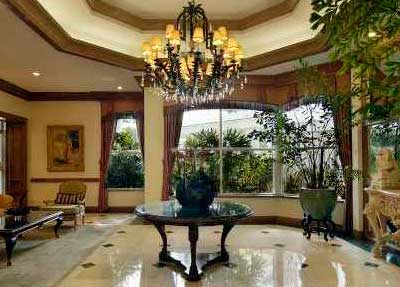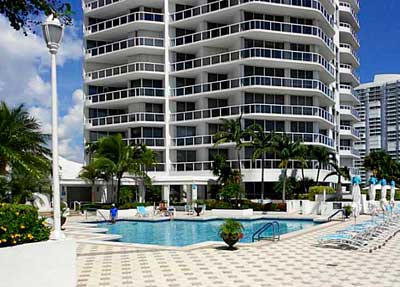 One Island Place condominiums, Aventura
One Island Place condominium is just the essence of bold modern architectural tendencies expressed in comfortable suits and outstanding technological efficiency. It was built back to 1992 but performs the vivid game of colors and technology. 29 storied lofty pinnacles just are there to take your attention and never release. They are nestled in plain heart of Aventura, Florida, the most hot-serving place for Hawaiian-style coastal life and the most sought after real estate trading opportunity.
The condo is situated merely over the Intercoastal Waterway, thus offers unrestrained view over tropical sceneries with infinite Atlantic and picturesque Turnberry isle resort, Golf course, Bal Harbour and downtown Miami. Every single suit is crafty and trendy decorated with marble tiles, master bath with breath taking sceneries, kitchens equipped with the up-to-date technical appliances, customed cabinetry, spacious terraces with floor to ceiling windows with shutters – briefly, everything designed for an unforgettable leisure time.